What gives soda graphics its bubbles?
…meet Christie!
Christie Wagenknecht is motivated by creating brands that align with her client's values and that resonate with their target audience. Christie often meets up with new clients at their workplace to gain insight into the dynamics of their goals, which can be really helpful when the business has products or a premises.
Her process begins with creating a solid strategy to set a strong foundation and clear direction for the rest of the process to unfold. Christie then develops your brand identity to authentically attract the right people to your business. With over 10 years experience and qualifications, along with creative flair, each brand developed by Christie is unique, with adaptable designs that stand out from the crowd.
Christie loves producing client projects in her home studio, based in Bli Bli. She has state-of-the-art equipment and software, including an in-house multiplex printer. Christie enjoys working with businesses and organisations who choose to invest in the right professional to help achieve their goals – to ensure a quality outcome.
Collateral print, such as business cards, brochures, presentation folders, plus more, is also available at Soda Graphics. Carrying design consistency throughout your build-outs, ensures a strong brand that your audience can easily recognise and begin to trust. The selection of collateral print products are premium quality – to reflect your values and so you can distribute and display your collateral with confidence!
When it comes to creating your website – Christie is your web designer and developer. Although she could development sites from scratch in HTML back-in-the-day, these days your new website will most likely be presented using an aesthetic platform called WordPress. Join in on the project management system to collaborate with the unveiling of your brand new website!
Christie returned to the Sunshine Coast in 2019, after spending 6 years at the Cooloola Coast with her husband, where she assisted local and state businesses to gain exposure. Originally from the Sunshine Coast, Christie's previous design positions were in high-end advertising – one being a national fine jewellery retailer and the other an elite advertising agency. Prior to design school, Christie enjoyed working for corporate companies as reception or admin at the Sunshine Coast and then Gold Coast. Christie discovered her love for stationery during this time, thoroughly enjoyed the office environment and working with motivated teams.
More recently, Christie has furthered her education in branding and project management, to ensure her knowledge, strategies and processes are cutting-edge! Christie strives to provide only-the-best to each client she has the pleasure to work with. And with many approving testimonials, it shows that goals are being achieved and client's are directing other businesses to Soda Graphics.
Aside from Christie's passion for her craft during the week days – on the weekends you will find her soaking up the outdoors! Christie and her husband enjoy fishing, motorbike riding or camping with friends and family. Plus bringing their fur-babe, Keysha, with them whenever possible. She also enjoys doing pottery, yoga and dining out for Asian cuisine!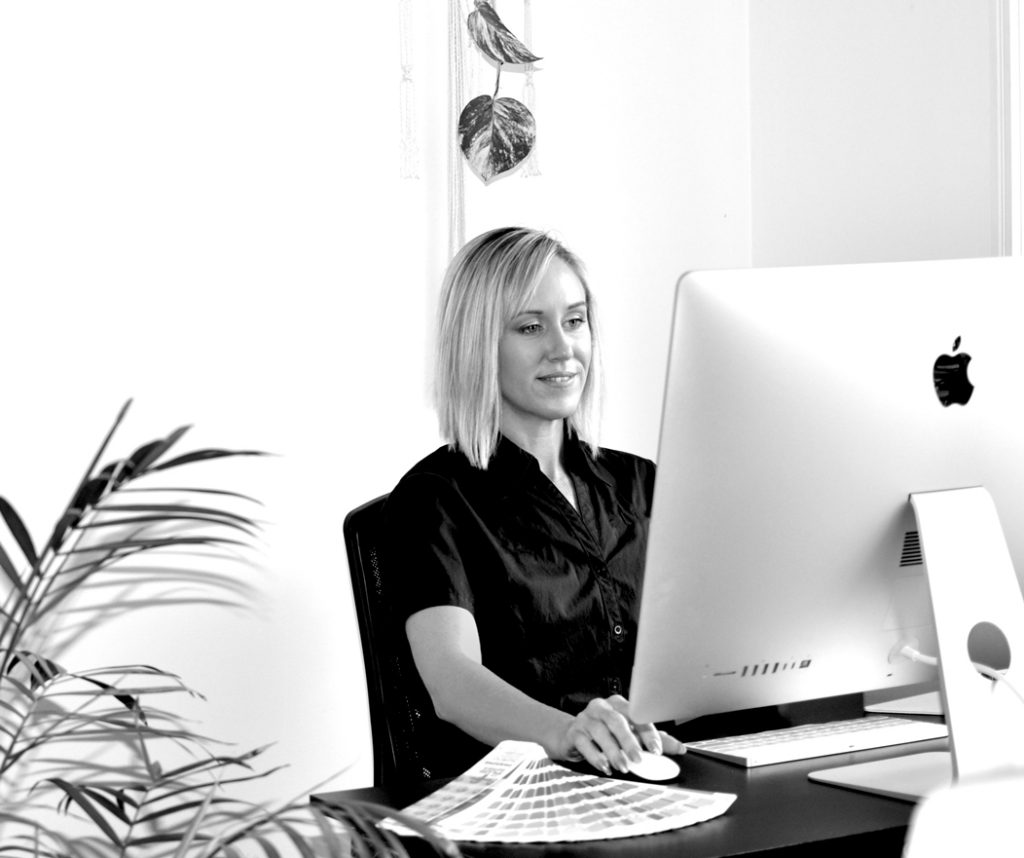 So this is always a good question! The name SODA is BUBBLY – a little reflection of Christie's personality… and FRESH reflects her design style and what her client's seek. Living in beautiful sunny Queensland often calls for a nice refreshing BUBBLY beverage – a commonality shared with both Christie and her clients!